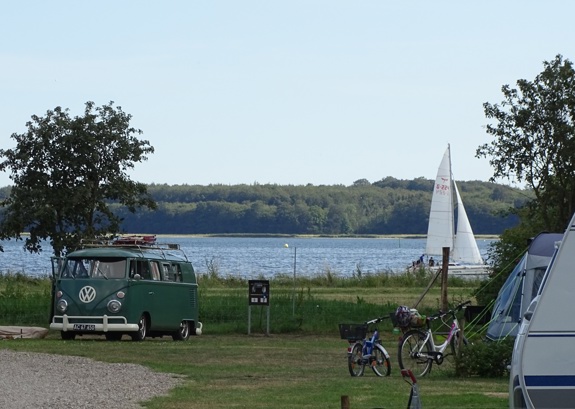 Horsens City Camping – The first camp site to become certified GREEN CAMPING
In recent years, camp sites have increased their focus on sustainability. However, Horsens City Camping has had this increased focus for a long time, and now the camp site has the environmental label of Green Camping as a visible proof of their efforts and environmental engagement.
Horsens City Camping is the first camp site to receive the new environmental label, Green Camping, that has a specific set of criteria and other contents directly targeting camp sites. Now, Horsens City Camping is able to use the logo and name of this new label to show their environmental efforts to their Danish as well as foreign guests. 
Green Camping is an affiliated program to that of Green Key. Green Key is an environmental label targeting particularly hotels and conference venues and the two programs follow the same procedure and verification system.  
" Since the day we took over Horsens City Camping in 2008, it has been our goal to reduce our environmental footprint as much as possible" says camping host René Kofoed, whom together with his wife, Dorthe Kofoed runs the camp site, that previously was called Husodde Camping. Horsens City Camping is part of DK-Camp.
" As the very first thing, we replaced all the oil-fired boilers with wood pellets and heat pumps that reuse air, and from the very beginning we replaced the light bulbs with energy saving ones and now they are almost all LED-bulbs. So even though we have increased the comfort, the lighting and the number of buildings, we have managed to decrease the overall use of electricity.  "
Mikal Holt Jensen, who is the programme manager of Green Camping in HORESTA, explains:
" From the moment I walked through the entrance to Horsens City Camping I could feel René and Dorthe's engagement in the environmental work. The camp site has taken many actions, that could act as inspiration for others. To give a few examples: the guests have access to an app, that monitors their electricity use in order to help them reduce it. Additionally, their waste management is impeccable. "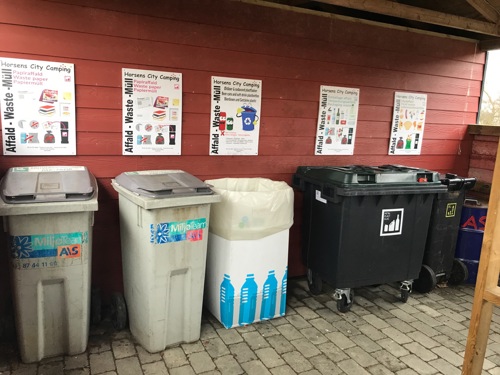 There are more camp sites that used to be a labelled Green Key and therefor now are labelled Green Camping. They are: Ærøskøbing Camping and Marstal Camping at the island, Ærø. Western Camp near Rødby, Helsingør Camping "Grønnehave" and Feddet Strand Resort.
" It is fantastic that there now is an environmental label targetted camp sites, that can attest to our efforts", concludes René Kofoed from Horsens City Camping.